There were 12 leftovers cupcakes from Mia's party, and we put them in the fridge to send them to school on her birthday. As her birthday was not in a school day, we decided to send them at the next day. So, last night, I started decorating them, but hubby though that he was going to do a better job, so he finished them... As we had chocolate and vanilla frosting, we did 6 Vanillas and 6 chocolates. Here is the final result:
It wasnt meant to be a "school party". It was just the cupcakes and the camera, and we didnt even go. We didnt want Mia to get fussy or something, so we decided to that the pictures were going to be enough for us.
- Kids: "Are we ready for this?"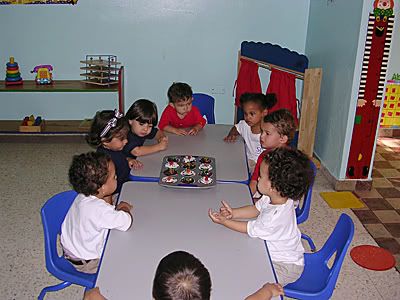 - Camila: "Yes, I am"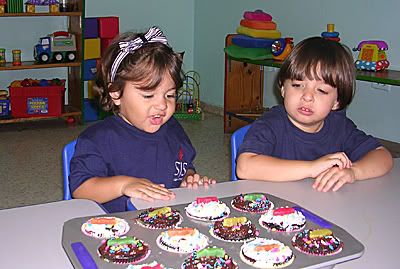 - Kids: "Then, we all are"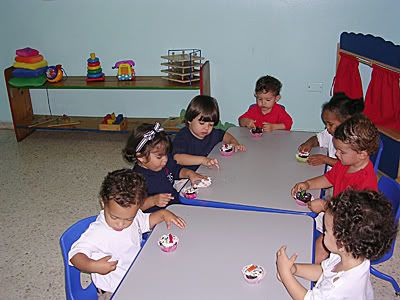 - Kids: "We are loving this..."
- Camila: "I bet all those pictures are for mommy"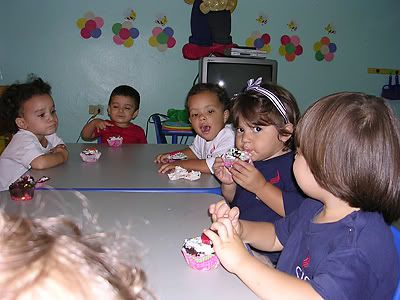 - Little Girl: "What is that fish doind in there?"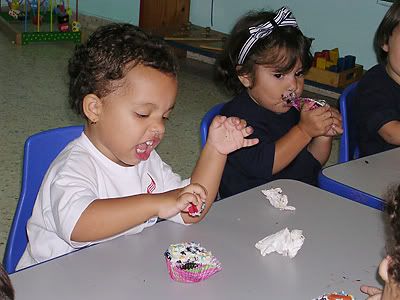 - Kids: "Here is how our classroom looks"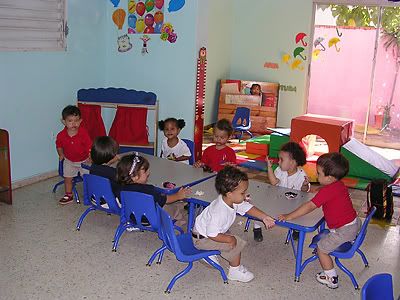 - Camila: "Do you know how much I love chocolate?"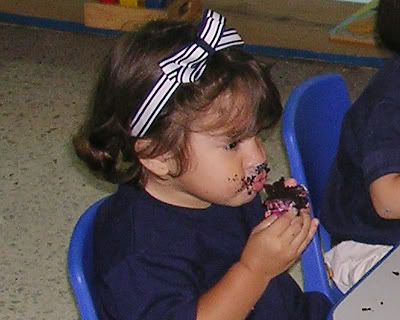 - Camila and little boy: "We are outside already, but who wants to play when there are still cupcakes around?"