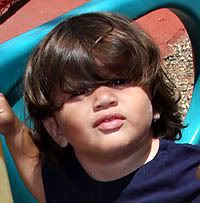 After a picture like this, there is nothing else that you cant do that keep you away from cutting somebody's hair... Mia has been fighting against her hair for the last couple of weeks trying to actually SEE the world around her!! So, it was mandatory to cut her bangs (which means of course, to cut a bit of everything).
Also, Gaby was due with a haircut because she was starting to have
split ends
.... I most say that they both behave like angels... Even Mia simply sit down and was calm through the whole process!!! It helped that it was simultaneous (one in a chair and the other one in another)... Im very proud of them....
Mia ready to start:
Getting it cut: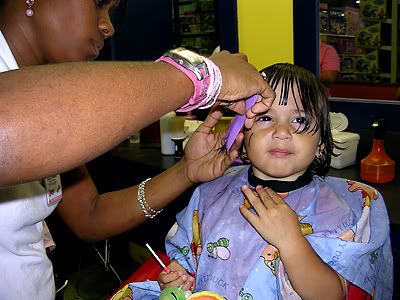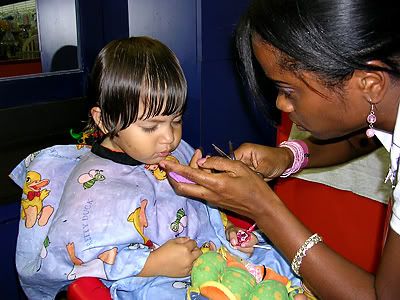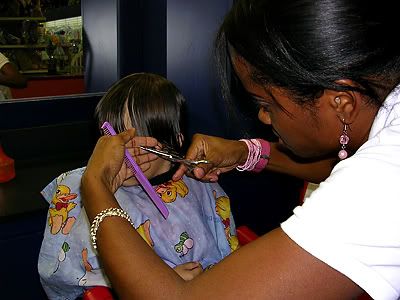 I totally forgot to take an after picture of Camila, so I will post that when I get one....
Gaby ready to start: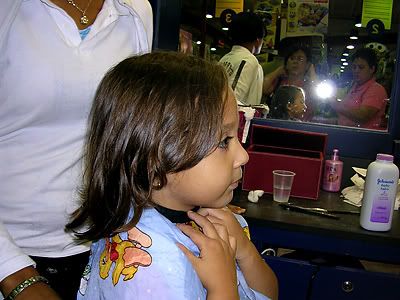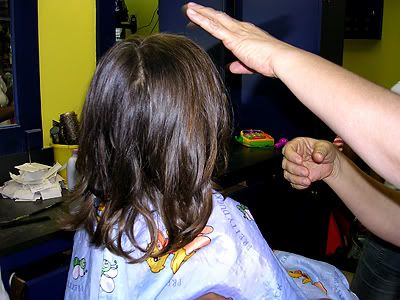 After it was done and ready to be blow dried:
Done!