As Im working with the web page of the school, I needed to take pictures of the school buildings, classrooms, group and casual pictures of students, and pictures of the staff. I hired a photographer for that from Several Solutions. The owner of the company is one good friend (he has been my brother's buddy since they were kids), and they took the professional pictures from Mia's party.
The first thing to do was to take pictures of the preschool area, kids and teachers, so I had to do a good job hiding from Mia... Of course, I asked them to take her tons of pictures, and even though she was not cooperating much, I wanted to share some of her pictures anyway. I still havent seen them all, but here are just a few that he emailed me....
A group picture...
Picture of her just there...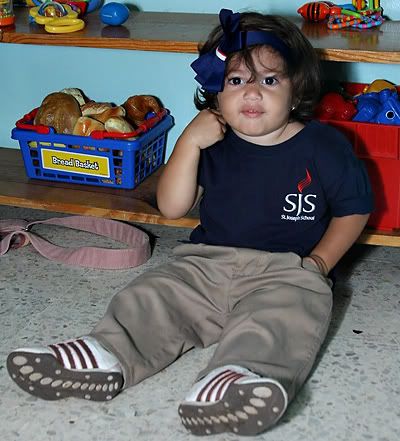 Mia with her teacher and the teacher's aide...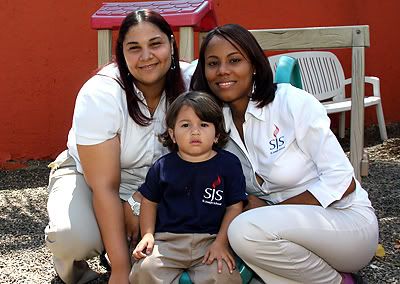 With a teacher from another class that begged for a picture with Mia....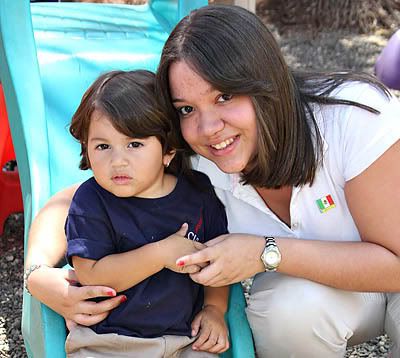 Playing...