... or should I say "body" painting??
We came home from school and the girls were asking to go to the pool. As Mia is sick from Mimi's cold, that was not going to be possible, so I decided to do some finger painting.... I normally get a bit crazy with trying to keep them out of making much mess, but today I had a really bad headache I wasnt in the mood of talking too much.
And of course, if mommy if not asking them a hundred times to be cool, to keep painting in the paper and not somewhere else, and so on, this is what happens: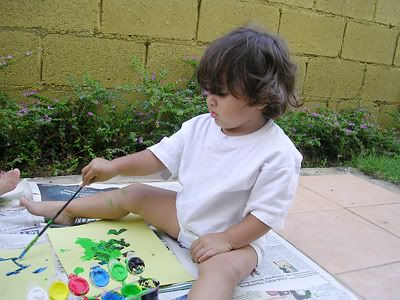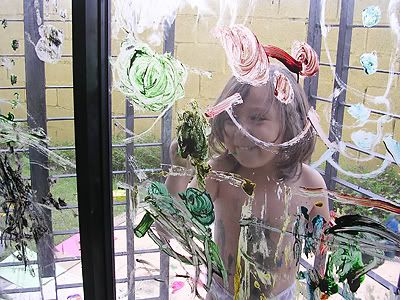 Then, I left them with daddy because I went to take an hour nap to see if the headache was getting better, and this is what I found on the camera: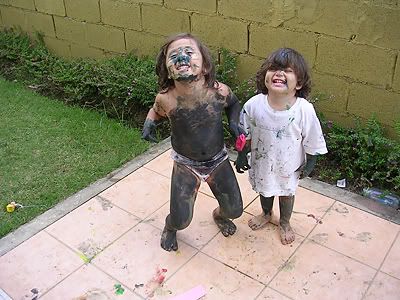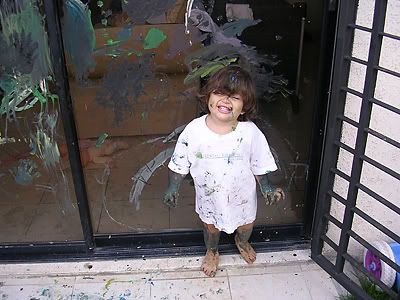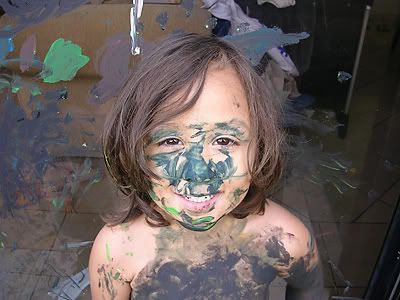 Thank God daddy pull out the hose and clean everything AND everybody before I went down!