The girls went to sleep without planning it, so we didnt got to prepare milk, cookies, grass (or the fruit loops that Gaby promise) to the Kings and Camels.... Gaby woke up at around 2am to pee and I told her that she needed to go back to sleep right away because the Kings were on their way. She was worried about the fruit loop that she promised and I told that I put them on the tree!! So, she went back to sleep.

We wanted to do the under the bed thing, instead of under the tree but both box springs and matreses are on the floor because they dont have bedrails anymore (long story). So, it cant be done like that.
The girls got more gifts that what we normally get them for Los Reyes, because they got some gifts that were actually from Santa but didnt make it on time. This time ended up with more gifts just because she got 2 little gifts from her godmother and several cloths from one of my friends (thanks Laurie).
So here are some pictures and some videos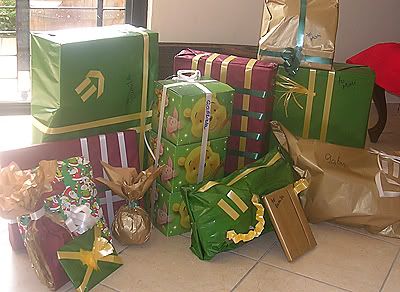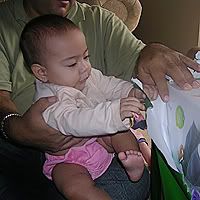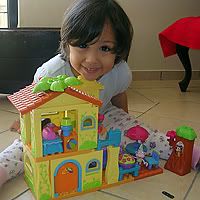 Here is Mia asking us to open a gift that is for Gaby
Gaby trying to find out which ones are her gifts
Gaby opening a gift and screaming (Mia is screaming on the back too)
Mia saying cheese to the camera
Mia opening one of her gifts (gotta love the WOW)
Mia playing with one of her new toys