There are men that need to have all boys to feel complete in life. People even make jokes to men that only have girls, and try to make them feel less men for that. My hubby never showed that he wanted a boy. He always said (and I know its true), that he just wanted healthy kids. And even though we had three difficult pregnancies, three preemies, and all the
NICU
experience, we have three beautiful and healthy girls.
He is such a devoted and loving father, and he will do anything for the girls. He has the ways to make them laugh when they are crying, to make smile when they are sad. There's no one single thing that the girls need that he cant do for them.
Today, I had two cards to make, and some pictures to enhance and Gaby and Mia were with him on top of our bed. Gaby wanted to play and she KNEW with what she wanted to play with!!! Here is what a caring father does for his girls and he can still feel totally macho!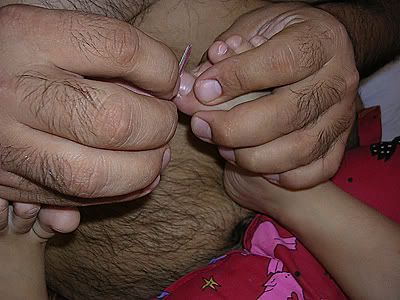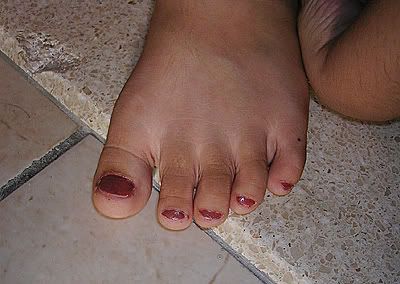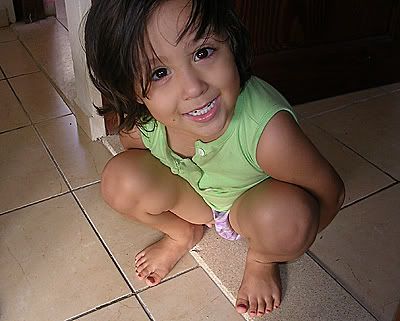 I got it on video but he said that he was going to kill me if I post it, so I guess the pictures are enough!
*******************************
Cutest thing of the day:
Seeing my hubby painting the girls nails, and actually having fun doing it!