We had a great time last night. We went to my aunt's house and we had several uncles, aunts, cousins and my grandfather (all this from my maternal side). Mimi normally goes to sleep by 8:00pm or earlier or she gets crancky, but she was awake through the whole party and she felt asleep when we left to my mom's house.
We ate a lot (I really didnt it that much, but hubby and the girls did). The girls were sooo happy running around with their "cousin" Isabella. My cousin (Isabella's mom) took some pictures and I will share them as soon as she emails them to me.
Here is Gaby ready to go to the party: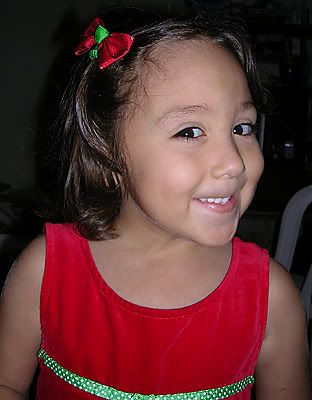 At the stairs while I was picking up Mimi from the crib: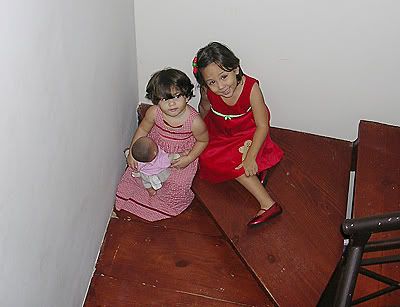 Having fun at the party: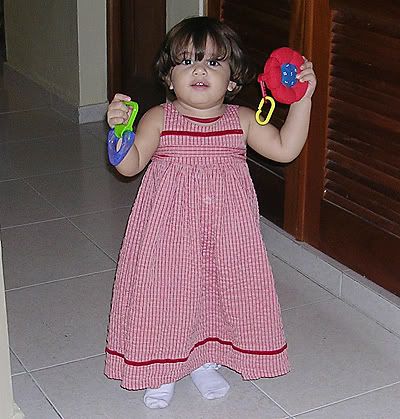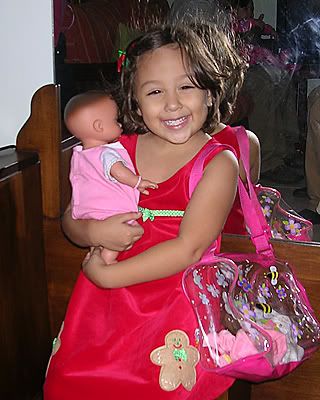 Our first family picture of the year (Gaby was crying, Mia didnt want to cooperate, and Mimi was looking somewhere else), but at least, the five of us are in the picture, right?