Here are the things the girls got.
Gaby

Mega Blocks Dora House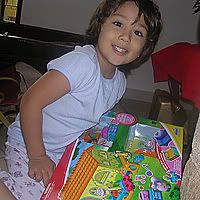 Dora Candy Land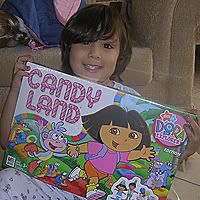 Pink scooter
(she already had one but this was my brother who got it from her and he didnt let us change it!! LOL..... in the picture is the one in pink)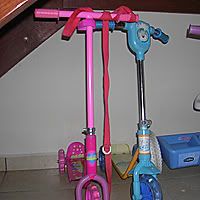 Beauty accesories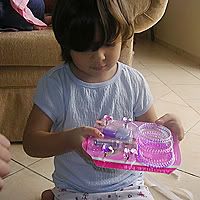 Cheerleader Doll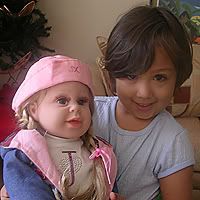 Strawberry Shortcake Puzzle
Strawberry Shorcake Hamper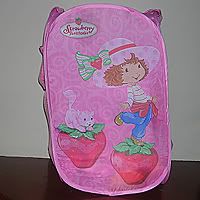 Some cloth (pants, shirts, skirts and shorts)
Mia
Sesame Beginnings
DVD (the girls cant get enough of it)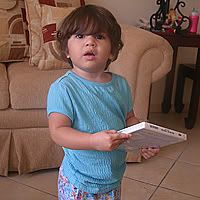 Magnetic Easel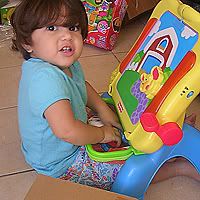 Two dolls (the first one was from my brother and the second one from my inlaws.... the second one laughs)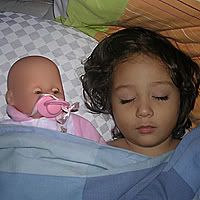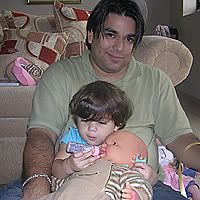 Juice and Milk bottles
(She is using one of the bottles with the doll in the previous picture)
3 Coloring Books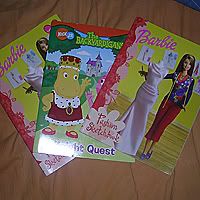 Mimi
Ball Popper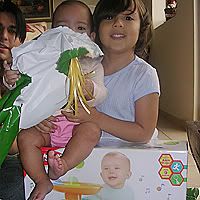 Sping and Sing Alphabet Zoo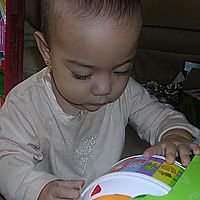 Blocks (didnt even bother in find it online)
A
Ball
(not the same one on the link, but it's the same texture.... so you guys get the point)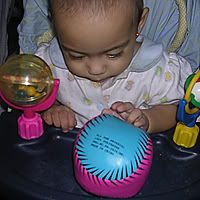 Mimi got 2 more gifts, but we decided to keep leave it for next month.... If we open it now, Mia and Gaby will be the ones mostly using it and they may ruin it for her... but she is about to start cruising, so he will give them to her as soon as she is more confident.... A
Walk and ride
toy and a
Giraffe rocker
... (btw, the rocker didnt cost the list price that Amazon has.... it looks like it was on sale bc it was way cheaper than that).