As I wrote
last Sunday
, the principal reason that bring us to live in this country was family. As I have been working so much, it gets really difficult to actually *plan* to go visit family, but that is one of our New Year's resolution as a family.
Today, one of my uncles (one of my mom's brothers), called me around noon and asked me what kind of ice cream the girls like. The call by itself made me feel super good, because this is the first time in my almost 27 years or life that this uncle calls ME and plan to visit ME. Of course, it wasnt just me, it was more for the girls, but you guys know what I mean. So, I explained him that Mia is allergic to strawberries, and that anything else was fine. Then, he asked: "Do you guys like chinesse food??" We are trying to lose weight, and chinesse food was not in my list, but I was so happy that he actually asked, so I said yes.
So, half hour later, he came by himself (no wife, no daughters, nobody, just him) with two bags full of chinesse food and a big jar of ice cream. The girls were really happy to see him, especially Mia. She actually got so excited when she heard his voice, that she started shaking, and wanted to throw herlself throught the stairs!!
He sat down at the table with us, and we all had a great time. I ate just a little bit, but it was bitter sweet how he was all worried about the girls eating, and he was even cutting the roast chicken for the girls. We hardly sit together in the table and we really need to start doing it. Normally we feed the kinds, and THEN we eat. We have to start eating together at least one time a day.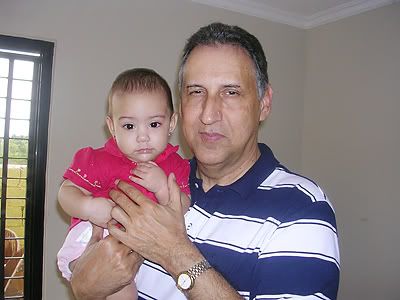 And here are some random pictures of the girls: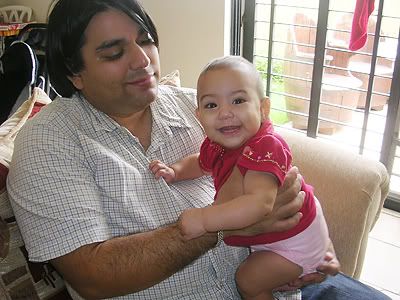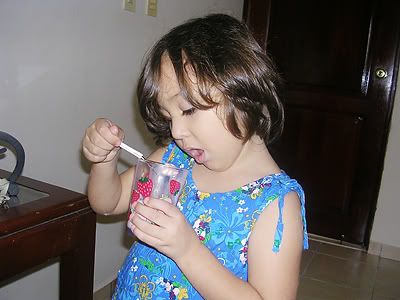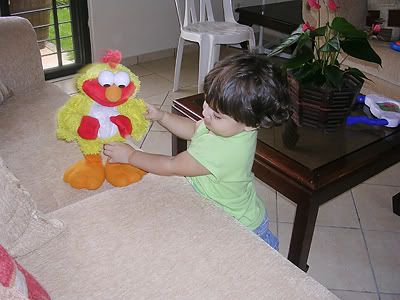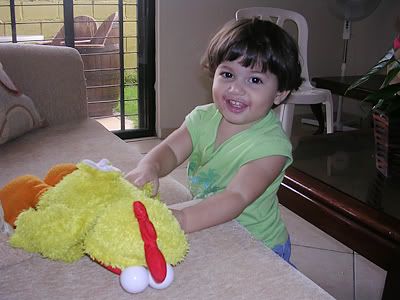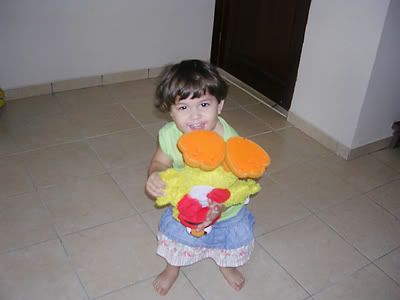 *******************************
Worst thing of the day: Mia was touching the Sesame Beginnings DVD, and we cant find it anywhere. Now, they have been demanding to watch it, and it just cant be found!! It breaks my heart to hear Mia crying over: Hi Eo (Elmo), and not being able to put the DVD.